Erin Cahill (Jen from Power Rangers Time Force) appeared in the July 16, 2016 episode of CBS's Angel From Hell.
She plays Danielle, the girl Brad's been dating before she ghosted him. Brad goes down to the gym where she works and confronts her during a spin class. The episode is #111, "The Flask".
Bryan Cranston has been making news lately as being cast as Zordon in the Power Rangers film premiering March 2017. He has already spoken of his motion caption work for the film, but in the following clip of Larry King NOW on Ora TV, he rattles off ranger colors appearing:
He mistakenly left out pink but mentioned green. Is the Green Ranger going to appear in the film or was this just a flub on Cranston's part? The jury is still out.
The fourth issue of Mighty Morphin' Power Rangers from writer Kyle Higgins and illustrator Hendry Prasetya is all about bringing the current storyline to a head. Since the beginning, the rangers have been questioning Tommy's status on their team as a reformed minion of Rita. For his part, Tommy hasn't exactly displayed himself to be the most trustworthy team member by hiding fevered visions of his former employer and getting into situations where they have to rescue him.
One of the most consistently strong aspects of this comic has been the proactive nature of the villains. Rita has no designs to let Tommy go quietly as she continues to sink her claws into his psyche and drive the rangers further and further away from their new compatriot. This leads to the battle that takes up the bulk of this issue and it's a fairly satisfying one. Scorpina has control of the Dragonzord and the confrontation that follows allows Prasetya's artwork to break free from the mundane stylings of a typical zord fight. The individual zords get time to shine and there's a controlled freneticism to the pacing that lets the rangers feel like the ragtag, early days team that Zordon somewhat recently recruited.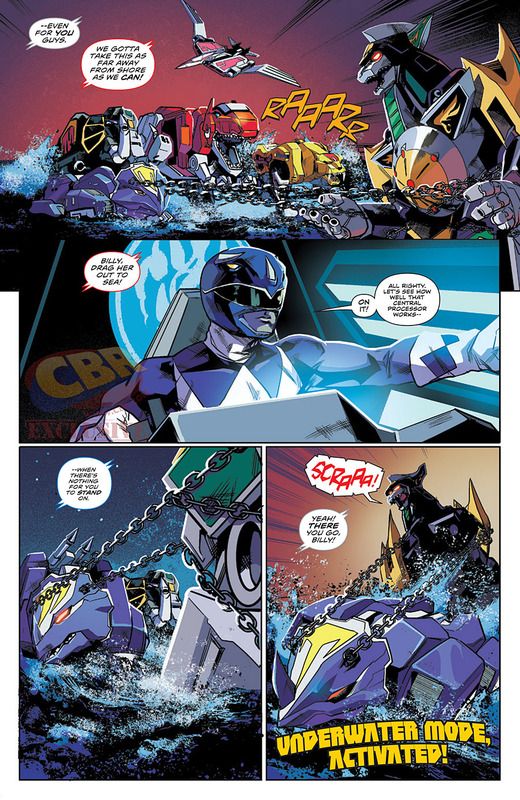 There are times where questionable liberties are taken by the writer. It's very much appreciated that this comic series is willing to dive into the rangers' personalities to a depth that the television show never approached. However, there are still certain universal truths that should be adhered to in lieu of crafting something that loses the nebulous feel of what makes the Power Rangers the Power Rangers. A monster should explode rather than leave a blood trail and the way the rangers handled Scorpina showed a severe lapse in judgment. While the feeling is that the confrontation between the team is being fueled by Rita's plan, it still paints Jason in a rather poor light. Here's hoping Jason's thought process is expounded upon in the future. There's nothing wrong with him being a flawed leader. In fact, it's encouraged.
Some of the rangers faded a bit into the background this issue as the confrontation between Tommy and Zack that has been in the works since the beginning of this series took center stage. As connected as she is to Tommy, Kimberly is by and large a bystander. Billy and Trini took very passive roles which does fit with the characters but even Zordon virtually disappeared by the end.
As usual, the book ended on an appropriately intriguing cliffhanger. Solicitations for issue five suggest that we will get the full story on what makes Zack tick next month. It will be interesting to see just how much they tackle the newly discovered threat by interweaving it into Zack's tale or if they'll take a more pure, flashback-filled approach. Either way, it's safe to say that the next issue is the most anticipated of the line up to this point.
Overall, this issue lacked some of the punch that was in previous installments. That doesn't mean the issue was bad. Far from it. The art continues to dazzle and the battle that took up the lion's share of the book was a real winner. Some of the characterization towards the end and the severe lack of Trini, Billy, and Kimberly did raise a red flag. Still, this comic has done a fantastic job of building on itself and has now reached the point where the pieces should come together.
Score: 4 out of 5


(Images Courtesy: Comic Book Resources)
Emmy-winning and Oscar-nominated actor Bryan Cranston has been named for the role of the mighty mentor Zordon in the Power Rangers film slated for 2017.  His numerous acting credits include the lead role of Walter White on Breaking Bad, the hilarious dad Hal on Malcolm in the Middle, as well as the big screen turn portraying a real-life scandalized screenwriter in Trumbo and the stage performance as President Lyndon B. Johnson in the play All The Way, later turned into an HBO movie of the same name in which he also starred.
But Power Rangers fans will always know him best as the voices of Snizard and Twin Man from the first season of Mighty Morphin Power Rangers.  His work on the show inspired the writing staff to give Billy his last name.
Here's what Bryan had to say about the news through his first tweet on the subject:
Excited to play #Zordon in the #PowerRangersMovie!


(Courtesy: @PowerRangersMovie via Instagram)
The long-awaited prop that fans have been clamoring for years to get their hot little hands on has finally started to hit store shelves. The latest Toys"R"Us-exclusive legacy item is a replica of the classic communicator for all of your teleporting and Zordon-chatting needs. It comes in two versions: a regular version for the main five rangers and a special Tommy Oliver edition if you prefer the green and white motif. At the moment, only the latter version has been seen in stores. Retailing at $79.99 the item is wearable on adult wrists and contains many vintage Power Rangers phrases.
To hear my full and frank review of the toy along with other reviews of previously released legacy items, click here to visit my channel Captain Subpar's Toy Reviews on YouTube. Check out reviews for both the Falconzord and Thunder Megazord along with my Super Sentai reviews and other musings.
Lionsgate and Saban Brands have teamed with game developer nWay and announced plans to create a mobile game featuring characters from the Power Rangers movie coming in 2017.
SANTA MONICA, Calif. and SAN FRANCISCO, June 15, 2016 /PRNewswire/ — The pop culture phenomenon Saban's Power Rangers will soon be reimagined as a real time multiplayer mobile action game as announced today in partnership by Lionsgate (NYSE: LGF), a premier next generation global content leader, Saban Brands, the creator of the 23 year Power Rangers legacy, and cutting edge game developer, nWay. The game is slated to launch next year. Also next year, Lionsgate and Saban Brands will release the eagerly-anticipated Saban's Power Rangers feature film in theaters worldwide on March 24, 2017.



"This alliance underscores our strategy of combining a world-class brand with a Triple-A game developer to create an exciting, high quality game with enormous upside," said Lionsgate President of Interactive Ventures & Games Peter Levin. "With nWay's ability to achieve console level play on mobile devices, the Power Rangers game will appeal to a broad spectrum of core gamers and Power Rangers fans alike."



"For decades, the Power Rangers brand has provided new and engaging opportunities for fans to experience the iconic franchise and we are thrilled to continue that legacy by joining forces with Lionsgate, our feature film partner, and nWay to create a state-of-the-art mobile game," said Janet Hsu, Chief Executive Officer of Saban Brands. "With these phenomenal partners, we will connect millions of Power Rangers and gaming fans globally with a mobile gaming experience unlike anything else."



"Lionsgate and Saban Brands are the ideal partners and Power Rangers is the perfect property on which to base a game with player-to-player competition, epic battles and intense action that raises the bar for the genre," said nWay Chief Executive Officer Taehoon Kim. "The Power Rangers global fan base provides a powerful foundation for the game's launch, and the high quality of gameplay makes this a natural for the e-sports trend. Power Rangers is an incredibly beloved and recognizable property, and its deep and detailed mythology will enable us to create a rich, multi-layered world for gamers everywhere."



nWay is an innovative San Francisco-based game company comprised of developers who have worked on some of the biggest intellectual properties in the world, including Star Wars, James Bond, Indiana Jones, The Godfather and Star Fox. nWay's first game, ChronoBlade, launched in Asia and is coming to the U.S. this summer.



Haim Saban launched Power Rangers with "Mighty Morphin Power Rangers" as a live action television series more than 20 years ago, and it quickly became the most-watched children's television program in the United States. It remains one of the top-rated and longest running kids live-action series in television history and has grown into one of the world's most popular and recognizable brands, with toys, apparel, costumes, video games, DVD's, comic books and more.



The announcement is the latest milestone in Lionsgate's creation of a diverse games business that includes: strategic investments in Telltale Games, Next Games, Mobcrush and Fifth Journey; the recent or planned launches of Orange is the New Black (IGT/DoubleDown Casino), Point Break (Payday), Mad Men (Zynga) and Kevin Hart mobile games; acquisition of rights to top gaming properties Borderlands and Candy Crush Saga to be adapted into films and television series; and virtual reality gaming initiatives built around the Company's John Wick and Now You See Me film properties as well as a VR game partnership with Google's recently-announced Daydream platform.

 
(Courtesy: NightMere10 from Rangerboard)
Brennan Mejia (Tyler from Power Rangers Dino Charge) appeared in the June 1 season premiere episode of NBC's American Ninja Warrior.
He's the very first competitor of the season, christening the brand new Los Angeles qualifying course on the lot at Universal Studios Hollywood. Unfortunately, he only makes it to the second obstacle, the new Tick-Tock, before falling off.  They even include clips of Power Rangers Dino Charge in his video package.  The episode is #801, "Los Angeles Qualifier".


(Courtesy: Taichi from Rangerboard)
No Pink Spandex – Episode 210: Besties 4Eva! (1:50:52, 76 MB)
Audio clip: Adobe Flash Player (version 9 or above) is required to play this audio clip. Download the latest version here. You also need to have JavaScript enabled in your browser.
Show Notes
Hosted by: Lisa J, Jer, Tristan, Shamus, and Jason
Topics: We talk about all the news including the MMPR #3 Comic, new Legacy toys, Dino Charge episode summaries, Power Rangers Ninja Steel casting sides, and much more!
Coming off the smash success of BOOM! Studios' Mighty Morphin' Power Rangers series (my reviews for the first three issues can be found here, here, and here) the company is looking to branch out with their first supplemental material. Mighty Morphin' Power Rangers: Pink is a six issue mini-series from writers Brenden Fletcher (Black Canary, Batgirl, Gotham Academy) and Kelly Thompson (A-Force, Jem) along with artist Daniele Di Nicuolo (Mirror's Edge: Exordium, Starbrand and Nightmask).
While the main title tells the story of the entire ranger team dealing with the fallout from the Green with Evil saga, this series fast forwards us to the events of season three. Kimberly has recently left Angel Grove and the Power Rangers in favor of pursuing her gymnastics career at the European Pan Global Games. She lives with her mother and father-in-law and from there we pick up on her solo adventure. What makes this series unique is that is has no template. No skeleton from which to work. Outside of a Dear John letter that Tommy receives in Power Rangers ZEO and her brief appearance in Turbo: A Power Rangers Movie, Kimberly Ann Hart is ostensibly written out of the Power Rangers universe once she gives the pterodactyl coin to Katherine.
The depiction of Kimberly will come off somewhat familiar to fans. Her chosen attire (both civilian and morphed) bears a striking resemblance to modern female warriors like Katniss Everdeen and Lara Croft. Kimberly herself calls out to the Mad Max franchise. She leaps into battle with little more than a bow and some arrows. Her dogged determination is the biggest strength of this debut issue. Make no bones about it: this is Kimberly's story.
Fletcher and Thompson are in a somewhat precarious situation trying to deal with just how much needs to be explained to the reader and what exactly they can get away with in the scope of Power Rangers lore. Fans of the series are nothing if not sticklers for detail after twenty-three years of history. Explanations are offered and it is up to the fan to decide if they are satisfactory. The beginning of the issue is a bit heavy on exposition but it does firmly plant the story in unique yet familiar territory that will catch fans up on how our hero's life has progressed since her departure from the team.
For Di Nicuolo's part, his style is dynamic. Even in the more verbose scenes he makes the action deliberate and vibrant. His unmorphed, Hawkeye-esque Kimberly is not to be trifled with under any circumstance. While fans will surely debate the merits of the new Pink Ranger costume, it unequivocally makes an immediate impact. Much like the story, it is both conventional and quite unconventional.
For its part, Mighty Morphin' Power Rangers: Pink is in uncharted territory and finding its legs. It introduces a lot of new elements and melds them with the old. It's hard to say where the series plans to go from here and just how different it will dare to be. If it embraces its unique opportunity and expounds on Kimberly as an individual it could be the first in a long line of character deepening mini-series.
Score: 3 out of 5
Mighty Morphin' Power Rangers: Pink #1 goes on sale June 1, 2016. To find it at your local store, visit findacomicshop.com or comicshoplocator.com.


(Image Courtesy: Comic Book Resources)
No Pink Spandex – Episode 209: Interview with Karan Ashley and David J. Fielding (49:59, 40 MB)
Audio clip: Adobe Flash Player (version 9 or above) is required to play this audio clip. Download the latest version here. You also need to have JavaScript enabled in your browser.
Show Notes
Hosted by: Lisa J and Jer
Topics: We talk with Karan Ashley and David J. Fielding about their project The Order. You'll learn what the movie is about, their writing and producing processes, and get some clarity on key decisions made. Also, someone's hair falls out. All that and more coming up!
Links
The Order Movie Website – See the teaser trailer and contribute to a portion of their film budget today!
Power Rangers Dino Charge will be returning this fall with its final batch of new episodes. In honor of that, I decided that now would be a good time to count down every season of Power Rangers from worst to best. Where does your favorite season land on my list? What does your list look like by comparison? I'm going to tell you the good, the bad, and the truly ugly that has befallen this storied franchise. I hope you'll tell me what I got right and what I got oh so wrong.
Head on over to my YouTube channel to check out the first two entrants on the list right now with many more videos on the way in upcoming weeks. While you're there don't forget to subscribe for more Power Rangers goodness including Legacy and Super Sentai toy reviews.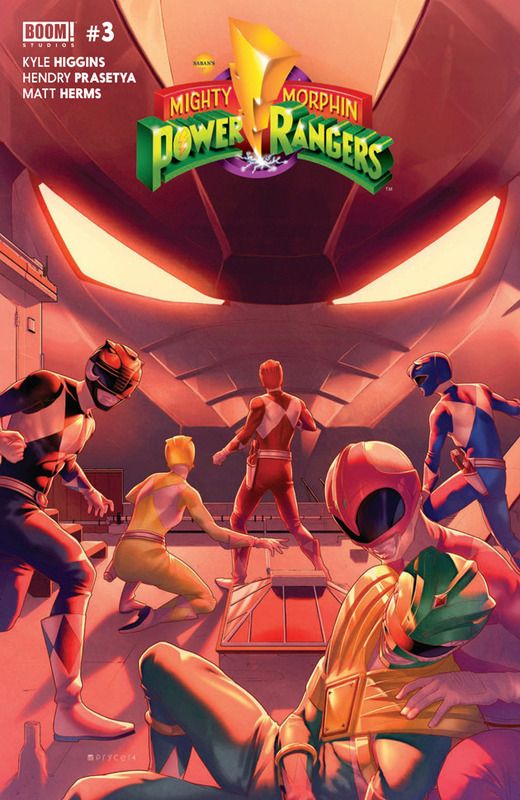 Trini Kwan. For many Power Rangers fans she was more of a background player. In issue three of Mighty Morphin' Power Rangers, she comes to the forefront and proves once again what makes this book by Kyle Higgins (writer) and Hendry Prasetya (illustrator) such a draw to long time fans of the television series. One aspect that I've touched on before is the Yellow Ranger being the heart and soul of the team. This is no more evident than in this issue. While the characters who get the most attention are struggling with their problems – most of which center around Tommy and Rita's lingering control over him – she is the one that keeps them all on track. Whether it be boosting Billy's confidence, calming down Zack's trust issues, or getting Tommy to open up, Trini always provides a sympathetic ear. In many ways, she's the most important member of the team.
What makes this team and their unity so enthralling is that there are no superfluous rangers. Some are getting more attention now but everyone shows at least a hint of more to come. In this issue, we learn more about both Tommy and Trini's family histories. Tommy has always been a loner. Trini has always been compelled to help others. Both of these established facts from the television show are expounded upon during the scenes they share.
Another developing character is Zack. He has been a slow burn since the beginning that is growing into more of a powderkeg with each passing issue. The fascinating point that he makes is one of nature versus nurture. Do Rita's spells count as get out of jail free cards for any act committed while under their control? Was Tommy's personality forced to pull a U-turn when he received the power coin or was it more of a slight merge into a darker dimension? A Zack versus Tommy confrontation seems inevitable at this stage and by stoking those flames in each issue it makes the anticipation of such an event that much more palpable.
No Pink Spandex – Episode 208: To Be Fair (2:36:23, 107 MB)
Audio clip: Adobe Flash Player (version 9 or above) is required to play this audio clip. Download the latest version here. You also need to have JavaScript enabled in your browser.
Show Notes
Hosted by: Lisa J, Jer, Tristan, Shamus, and Jason
Topics: We've edited together all of our reactions and commentary on all the movie news from April 11, 2016 until now. From Elizabeth Banks' many looks to the movie rangers' suits, let's take you on a journey all things Power Rangers (2017).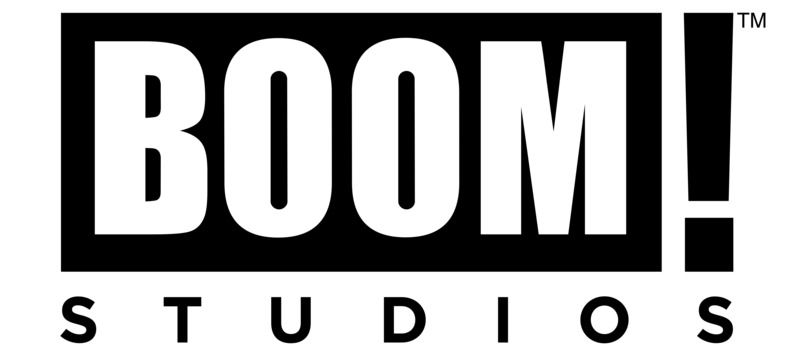 Mighty Morphin' Power Rangers has proven to be one of the biggest hits for BOOM! Studios in its eleven year history. From the creative force of Kyle Higgins and Hendry Prasetya, issue #1 was the second most purchased comic book in March according to Diamond Comics Distributors. This figure was enough to propel BOOM! Studios to being the fifth highest selling publisher for the month.
Hot off the heels of this success, BOOM! Studios plans to continue expanding upon the Power Rangers universe. In addition to the previously announced Mighty Morphin' Power Rangers: Pink, President of Publishing and Marketing Filip Sablik is intrigued to explore the vast history of the franchise:
"It's been around 20-plus years, and every couple years it gets completely reinvented," Sablik said of the "Power Rangers" franchise. "What's amazing about the possibilities is, you could go do a Power Rangers project that's completely in a different part of their mythology, that's aimed at different readers. The Power Rangers series we're doing is very much for people that were kids when the series came out. That's a very different tone than if we were to do a series that was currently on the air and that's aimed at kids."
Mighty Morphin' Power Rangers #3 hits retailers on May 11, 2016 and Mighty Morphin' Power Rangers: Pink #1 debuts on May 25, 2016.


(Courtesy: Comic Book Resources)
We're getting into the thick of the season with Power Rangers movie news and rumors. If you are a person who doesn't want to be spoiled, stop reading. Have you averted your eyes just yet? No. Alright, I'll wait. How about now? Good. You've been warned!
We have already seen an official cast picture and an official picture of Elizabeth Banks as Rita Repulsa, but we haven't heard anything else about other staple characters we've grown to love (or hate) from 1993's Mighty Morphin' Power Rangers. Sure, we've been introduced to Jason's father who is "at odds with his son over Jason's football career", but that has pretty much been it. Until now.
There has been much talk about the tone for this movie and whether it will borrow the humorous side from the TV show. For many people, Bulk (Paul Schrier) and Skull (Jason Narvy) were the levity that the show needed from the typical "civilian activity, putty fight, battle" pattern each episode fell into.
So the question is: Will the characters of Bulk and Skull appear in the movie? The answer: No.
Sources tell us that in place of Bulk and Skull will be two mean girls that the rangers encounter. No word yet whether Schrier nor Narvy will make an appearance in the film.
Bandai of America has transitioned from the power of thunder to the stealthy ninjetti of Mighty Morphin' Power Rangers' third season with their Toys"R"Us-exclusive Legacy line. While the movie version of the Power Morpher and the Legacy Communicator are still in the pipeline, the Legacy Falconzord has recently hit the shelves. Retailing for $59.99, this collectible sports the same die cast metal and increased details that separate it from the original 1995 release.
Join me over on YouTube at Captain Subpar's Toy Reviews to hear my thoughts on the White Ranger's bird of prey along with other reviews of recent Legacy items like the Thunder Megazord, the Black Edition Megazord, and so much more.
Elizabeth Banks as Rita Repulsa for the upcoming Power Rangers movie in high quality goodness. Enough said!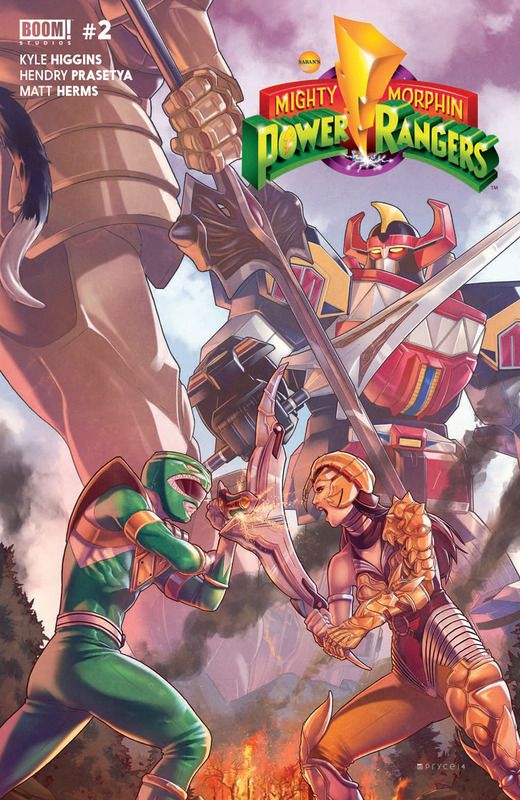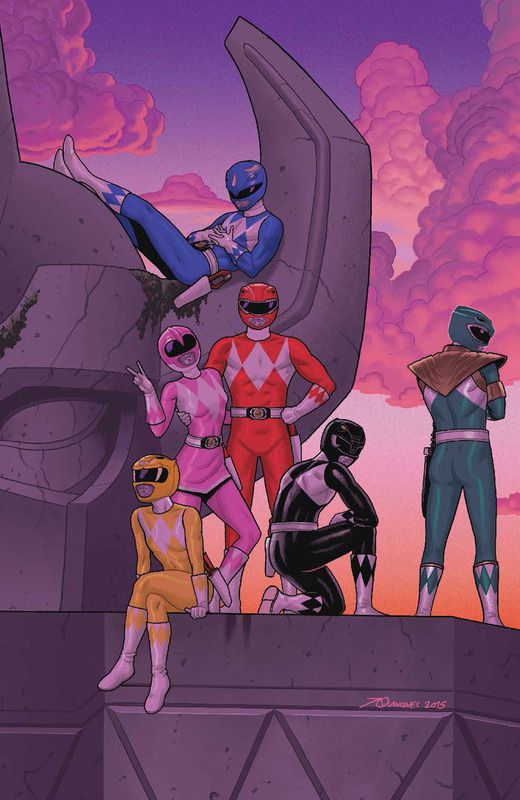 The opening scene of the second issue of Mighty Morphin' Power Rangers illustrates the tent pole reason as to why Kyle Higgins' take on this universe is so enticing to older fans of the series. He expounds upon the moments in between the spandex. As beloved as these characters have been for so many years, there is still no denying that throughout the first three seasons of the show they were quite static. At their cores they were little more than their archetypes: Long-haired Jock! Cool Guy! Popular Girl! Nerd! Alternachick! Short-haired Jock!
Beyond the weekly conflicts of whichever ranger was having an existential crisis that Rita could capitalize upon, it's only natural to believe that the people behind the suits had the potential to become deeper characters. The conversation between Billy and Trini is indicative of just such a truth. Billy's struggle to feel a part of the team is only deepened with Tommy's arrival. In the show, we would have gotten a monster that they'd be forced to team up to take down. Here we get Trini showing just why she is the emotional ballast of the group along with some mythos about the inner workings of the zords for the tech geeks among us.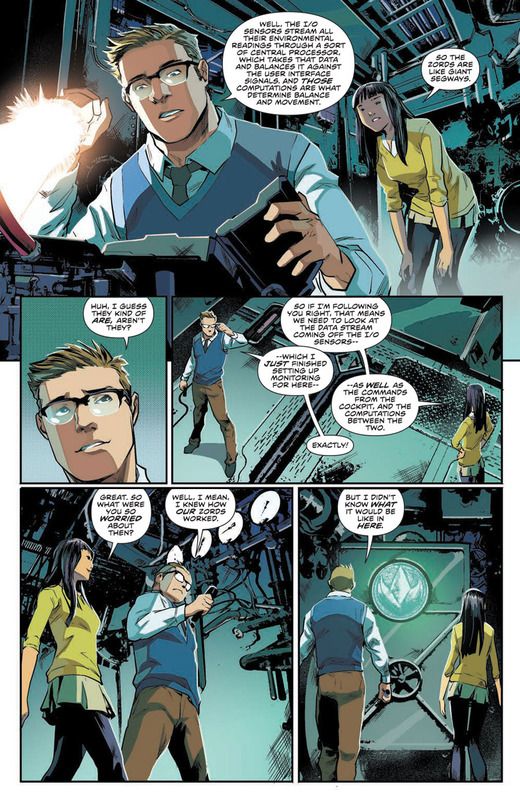 Jason and Kimberly also have a great scene together that focuses on where Tommy is being pieced into the puzzle that is their lives. Along with words of concern that Zack voiced in previous issues, we are really getting the full picture of how adding a new ingredient to the stew – especially one with as dubious beginnings as the Green Ranger – is not as simple as it may first appear.
The heroes aren't the only characters who are receiving overhauls in this comic. Higgins has rightly mentioned that Scorpina was a criminally underutilized villain in the original series and as a direct result she has quickly become a much more prominent figure in the comics. While physically capable in her own right, she also attacks the rangers on a psychological level. Such deviousness ensures that readers will never forget the "teenager" aspect of the "teenagers with attitude" mantra.
The artwork of Hendry Prasetya continues to bring a much more visceral tone the rangers' fights. Putties don't go away with a simple punch or kick. Hordes of footsoldiers need to be chipped away at in brutal fashion. Every attack has weight behind it that is a constant reminder that the battle between the Power Rangers and Rita Repulsa is just that: a battle and not a multi-colored glee club that takes place in between Ms. Appleby's lectures on question marks and Show & Tell.
Overall, issue #2 of Mighty Morphin' Power Rangers continues a rock solid mantra of bringing the fans in with the ranger action and making them stay thanks to character growth. As kids who were fans of the television show, we took many things for granted. Higgins is making it a point to expound upon every detail so that the Power Rangers won't feel any more out of place in the real world than the more established superheroes of the comic book universe.
Score: 5 out of 5
Images courtesy of Comic Book Resources
Doubutsu Sentai Zyuohger is the 40th anniversary installment in the Super Sentai franchise. Over on my Youtube channel – Captain Subpar's Toy Reviews – I've been giving the mecha for the series a once over including my first impressions, thoughts on the overall designs for the series, and musings on what's to come.
Every season needs a theme and this one is no different. All of the rangers' mechas are animal-themed cubes that stack on one another in groups of three. The main robo is built from the Red (eagle), Blue (shark), and Yellow (lion) Ranger's mecha with the Green (elephant) and White (tiger) Ranger's mechas being interchangeable additions. A giraffe-themed bazooka is also available.
If you're looking to learn more about the latest Super Sentai series then please head on over to my channel for all that and more. There you'll also find reviews for Shuriken Sentai Ninninger toys, Power Rangers Legacy exclusives, and monthly Loot Crate/Loot Anime unboxing videos.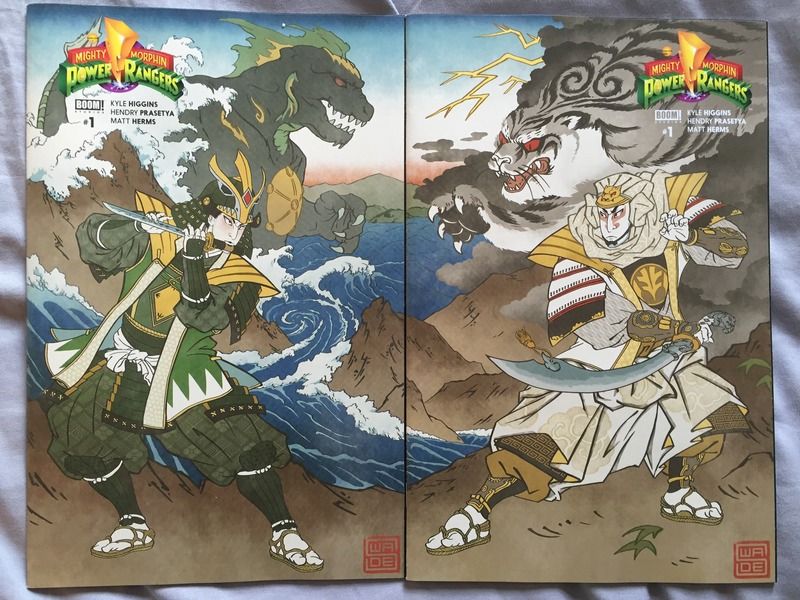 To long time fans of both the Power Rangers franchise and comic books in general it comes as no surprise that their married history has been somewhat tumultuous. Like any other kid tested, soccer mom disapproved pop culture phenomenon, Power Rangers attempted to crossover from the small screen to the magazine rack. There was the good (an all too brief Power Rangers ZEO adaptation), the bad (a serviceable but ultimately forgettable Mighty Morphin' take), and the downright ugly (the already uninspired Megaforce series having life breathed into it like a fish receiving CPR).
That's why I was cautiously optimistic when I heard that acclaimed writer Kyle Higgins (Nightwing, Deathstroke, my personal favorite: Batman Beyond 2.0, and his creator-owned C.O.W.L.) was tackling the franchise for a new series from BOOM! Studios set in a contemporary version of the Mighty Morphin' universe. Could early nineties concepts play in 2016? Would the series simply add short stories to the mythos or would it forge its own path?
I'm glad to say that two issues in it looks like Higgins is doing a fantastic job of tiptoeing between honoring history and making some of his own. One of the biggest criticisms of MMPR has been that very little interpersonal conflict exists between the individual rangers that isn't the direct result of one of Rita Repulsa's spells. (Who can ever forget the classic "Don't Vote for Dummy" poster?) The main storyline looks to rectify that by tackling what would theoretically be one of the most divisive times for the rangers: the period right after Tommy joins the team following his indentured servitude to his Empress.