The highlight of Power Rangers back in the day was that you got to see the actual ranger actors pull off great martial arts and stunts. None of this covering-your-face-to-hide-the-stuntie business. What we didn't get to see a lot of were the actors who were martial artists doing their stuff outside of the show. How would we? Most of us were drooling kids, the Internet was AOL with its lovely modem noises…you get the idea.
Now, we've got technology to show us what our favorite rangers really can do. Sure, you'll be able to see video of Mike Chaturantabut (Chad from Power Rangers Lightspeed Rescue) doing his XMA thing, or Jason David Frank do demos at conventions, but is there video of any rangers showing their skills back in the day and then now sans Power Rangers? Enter Steve Cardenas.
The first video is from a 1996 tournament that Steve won. The second is from the gold medal Brazilian Jiu-Jitsu match at American Nationals 2009, which Steve won. Still got it.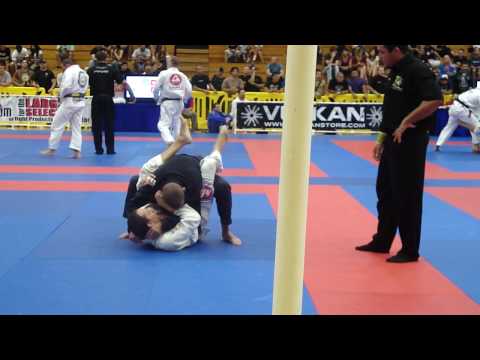 Browse Timeline
Comments ( 6 )