No Pink Spandex – Episode 175: Challenge Accepted (47:37, 33 MB)
Audio clip: Adobe Flash Player (version 9 or above) is required to play this audio clip. Download the latest version here. You also need to have JavaScript enabled in your browser.
Show Notes
Hosted by: Lisa J, Jer, Tristan, and Spy
Topics: Power Rangers Dino Charge casting sides and character bios, Judd Lynn as Executive Producer of Dino Charge, Austin St. John coming back, and more!
No Pink Spandex – Episode 174: Interview with Brian Ward, Director of DVD/Blu-ray Production at Shout! Factory (1:12:19, 50 MB)
Audio clip: Adobe Flash Player (version 9 or above) is required to play this audio clip. Download the latest version here. You also need to have JavaScript enabled in your browser.
Show Notes
Hosted by: Lisa J and Jer
Topics: We talk with Brian Ward of Shout! Factory about producing the "Power Rangers Legacy: The First 20 Seasons" set, including all the difficulties and the triumphs. And yes, we bring up the Time Force edits.
Links
Order "Power Rangers Legacy: The First 20 Seasons" on Shout! Factory


No Pink Spandex – Episode 173: Interview with Hilary Shepard (46:28, 32 MB)
Audio clip: Adobe Flash Player (version 9 or above) is required to play this audio clip. Download the latest version here. You also need to have JavaScript enabled in your browser.
Show Notes
Hosted by: Lisa J, Jer, and Spy
Topics: We talk with Hilary Shepard about her time on Power Rangers and her recent book Shesus. What does Hilary have in common with Grace Jones? Were there any issues with Carol Hoyt? Listen and find out!
Links
You can pick up your copy of Shesus at Amazon.com in Paperback and eBook.
Patricia Ja Lee (Cassie from Power Rangers Turbo/Space) is in a new commercial for the Samsung Galaxy Pro series.
She can be found near the end, relaxing in a bathrobe while comparing her iPad's inferior megapixel display.
Jorgito Vargas, Jr. (Blake from Power Rangers Ninja Storm) guest starred in the March 26 episode of The CW's Arrow.
He played a small time criminal taking Helena's rental car for a joyride at her request so Oliver and Sara would chase him.  The episode is #217, "Birds of Prey".
Rose McIver (Summer from Power Rangers RPM) will play the lead role in The CW's upcoming pilot presentation for iZombie.
Based on the DC Comics title of the same name, the show will follow a medical student named Liv Moore who is secretly a zombie, taking a job at a coroner's office so she can feed on the brains of the bodies to sustain herself.  But after consuming them, she absorbs the memories of the deceased, and it spurns her to investigate their murders.  The series is being developed by Rob Thomas, creator of Veronica Mars.
(Courtesy: Underground Blue from Rangerboard.)
Rangercrew has video of the Bandai America booth at New York Toy Fair 2014. Check it out below:
Christina Masterson (Emma from Power Rangers Megaforce) can be seen in a new ad for Lowe's "Spring is Calling" campaign.
It features a sale on mulch, 4 bags for $10, which the homeowners use to make the grass in their backyard look perfect for a party they're throwing.  She can be seen at the very end talking to a friend, though no one can be heard over the narrator.
Amy Jo Johnson had a StageIt live stream show with guest David Yost and she sang songs from her new album Never Broken. Hilarity ensued. You can check out the video below!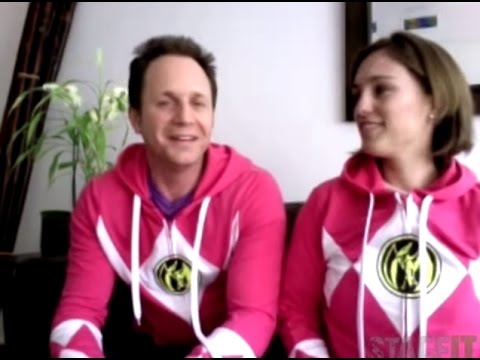 No Pink Spandex – Episode 172: Interview with Sean Cw Johnson (1:31:15, 63 MB)
Audio clip: Adobe Flash Player (version 9 or above) is required to play this audio clip. Download the latest version here. You also need to have JavaScript enabled in your browser.
Show Notes
Hosted by: Lisa J and Jer
Topics: We talk with Sean Cw Johnson about his childhood, his time on Power Rangers Lightspeed Rescue, his upcoming appearance on Power Rangers Megaforce, and much more!
Archie Kao (Kai from Power Rangers Lost Galaxy) co-stars in the new NBC drama Chicago P.D.
He plays Detective Sheldon Jin, "the tech geek in charge of surveillance and tech ops."  The series can be seen every Wednesday at 10/9c.
Here's a sneak peek of the Power Rangers Super Megaforce premiere which airs February 15 at 12 ET/11 CT on Nickelodeon.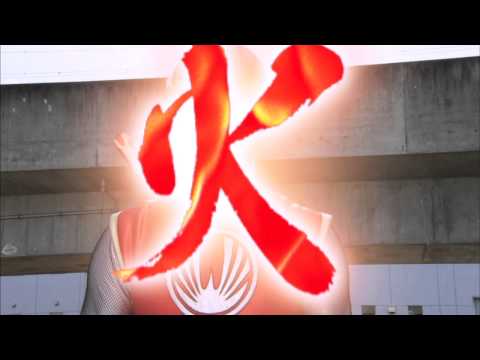 Fresh out the box, here are the packaging pictures for the new boxed set Power Rangers: Seasons 8-12. Release date is November 12th, but you can pre-order your copy at Shout! Factory and Amazon.
Interview appearances in the bonus features include Robert Axelrod, Ari Boyland, Erin Cahill, Michael Chaturantabut, Jason Faunt, Rhett Fisher, Barbara Goodson, Jack Guzman, Carol Hoyt, Anna Hutchison, Sean Cw Johnson, Alison MacInnis, Pua Magasiva, Kerrigan Mahan, Sally Martin, Rose McIver, Scott Page-Pagter, Jessica Rey, Jennifer Yen, Cerina Vincent, Greg Aronowitz, and Jason Smith. Look out in the next coming days for our full review!
Five Complete Morphenomenal Seasons in One Collection!
POWER RANGERS: SEASONS 8-12
Own the Latest Collection of the Pop Culture Phenomenon
on DVD November 12, 2103 from Shout! Factory

The adventures of Saban's Power Rangers continue with five adventure-packed seasons, each every bit as exciting as the last! On November 12th 2013, Shout! Factory, in conjunction with Saban Brands, will release Power Rangers: Seasons 8-12 in a DVD box set. Available for the first time on DVD, join your favorite Rangers from Power Rangers Lightspeed Rescue, Power Rangers Time Force, Power Rangers Wild Force, Power Rangers Ninja Storm and Power Rangers Dino Thunder as they take on some of the biggest, baddest villains they've ever faced!
Celebrate the 20th Anniversary of the Power Rangers franchise with this extraordinary 26-disc set, jam-packed with 196 awesome episodes and tons of archival bonus features, as well as brand new featurettes including interviews with some of your favorite Rangers! Fans can pre-order their copy now by visiting ShoutFactory.com.
Bonus Features Include:
The Voice Of A Ranger
A Look at the ADR Process with Voice Director Scott Page-Pagter and members of the Power Rangers cast.
Ranger Tales
Cast members reflect on their seasons of Power Rangers.
Pure Titanium
Rhett Fisher looks back on the first purely American-created Power Ranger.
A Web Of Fans
An in-depth look at the thriving world of Power Rangers' Internet Fandom, including fan web sites and Saban Brands' own Power Force!
Original Return Of The Ranger Featurette
…And More!
In the coming months, Shout! Factory and Saban Brands will be announcing additional news about the collection, including details on all-new bonus content! Fans can learn more about the upcoming collection by following us on Facebook and Twitter (@PowerRangerNews @shoutfactory).
About Saban's Power Rangers
Saban's Power Rangers franchise is the brainchild of Haim Saban, creator and producer of the original Mighty Morphin Power Rangers hit series that launched in 1993. Following its introduction, Power Rangers quickly became the most-watched children's television program in the United States and remains one of the top-rated and longest running boys live-action series in television history. The series follows the adventures of a group of ordinary young people who "morph" into superheroes and save the world from evil. It is seen in more than 150 markets around the world, translated into numerous languages, and is a mainstay in the most prominent international children's programming blocks. The Power Rangers franchise is celebrating its 20th Anniversary throughout 2013, which started with the launch of its newest season Power Rangers Megaforce on Nickelodeon and other broadcasters worldwide. Power Rangers LLC, which licenses and merchandises the Power Rangers brand, is an affiliate of Saban Brands. For more information, visit www.powerrangers.com.
About Saban Brands
Formed in 2010 as an affiliate of Saban Capital Group, Saban Brands (SB) was established to acquire and develop a world-class portfolio of properties and capitalize on the company's experience, track record and capabilities in growing and monetizing consumer brands through content, media and marketing. SB applies a global omni-channel management approach to enhancing and extending its brands in markets worldwide and to consumers of all ages. The company provides full-service management, marketing, promotion and strategic business development for its intellectual properties including comprehensive strategies unique to each brand, trademark and copyright management and enforcement, creative design, retail development, direct-to-consumer initiatives and specialized property extensions. SB is led by a superior management team with decades of experience in media, content creation, branding, licensing, marketing and finance. SB's portfolio of properties currently includes Power Rangers, Paul Frank, Vortexx, Zui.com, The Playforge, Julius Jr., Digimon Fusion and Popples. For more information, visit www.sabanbrands.com.
About Shout! Factory
Shout! Factory, LLC is a diversified multi-platform media company devoted to producing, uncovering, preserving and revitalizing the very best of pop culture. Founders Richard Foos, Bob Emmer and Garson Foos have spent their entire careers sharing their music, television and film favorites with discerning consumers the world over. Shout! Factory's DVD and Blu-Ray™ offerings serve up feature films, classic and contemporary TV series, animation, live music and comedy specials in lavish packages crammed with extras. Shout's audio division boasts GRAMMY®-nominated box sets, Broadway cast albums, new releases from storied artists, lovingly assembled album reissues and indispensable "best of" compilations. In addition, Shout! Factory maintains a vast digital distribution network which delivers video and audio content to all the leading digital service providers in North America. Shout! Factory also owns and operates Timeless Media Group, Biograph Records, Majordomo Records, HighTone Records and Video Time Machine. These riches are the result of a creative acquisition mandate that has established the company as a hotbed of cultural preservation and commercial reinvention. Shout! Factory is based in Santa Monica, California. For more on Shout! Factory, visit shoutfactory.com
IGN.com is reporting more info on the "Power Rangers Legacy: The First 20 Years" DVD box set:
First of all, the DVDs are stored in slots in the back of the helmet, separated into 10 tins. "The tins are going to look like the Power Coins," Ward explained. "Each one of those tins will hold 10 discs." And as an added bonus, "there are two empty slots for the Mighty Morphin Power Rangers movie and Turbo: A Power Rangers Movie. So if you have those discs from Fox, you can just slide them right in, and you've got the first 20 years' worth of episodes, and the two movies right there in one helmet." The black base, meanwhile, will house a hefty episode guide book, featuring trivia, photographs and artwork.
Sounds good until the kicker: limited run of 2000 copies worldwide. Price has yet to be announced, but knowing that there will be 98 discs for this collector's item, the "2000 copies" may not be such a low run after all.
Power Morphicon has announced the dates for their 4th convention:
Live from San Diego Comic Con we are pleased to announce the official dates for Power Morphicon 4 2014!
Next August 22nd to 24th 2014 will see the Pasadena Convention Center in Pasadena, California overrun with great costumes, fantastic guests and interesting panels. This is the fourth biennial event for the highly successful Power Morphicon convention, which is loved by both fans and guests alike. This convention gives Power Rangers fans the opportunity to interact with some of their favorite actors from the show, be involved in panel discussions, purchase a variety of merchandise and meet other fans from all over the world. Sponsors for the event include Saban Ent., Bandai America, and MegaBloks. Registration for the event will start on August 23rd 2013. We will be providing more information about, memberships, lodging and guests soon.
You read that correctly. On display is a concept for the Jumbo Megazord which would be 2 feet tall and that would also be able to transform into Tank Mode.
(Via Power Morphicon)
Tokunation.com has pictures from the Bandai booth at San Diego Comic-Con, including better photos of the Legacy Dragonzord and Dragon Dagger and new photos of the upcoming Super Megaface toy line.
Tamashii Nations is finally bringing the Zyuranger team together on display (minus Dragon Ranger) at San Diego Comic-Con. Prepare to spend all your money on these S.H. Figuarts!


(Via Bluefin Tamashii Nations USA)
San Diego Comic-Con is underway and the Power Ranger releases keep on coming! Below pictures the Legacy Dragonzord and Legacy Dragon Dagger set for release in 2014. There's word that the Dragonzord will combine with the Legacy Megazord that was released earlier this year. We also have the Mighty Morphin Legacy Mask Collection shown, but enough showing and more selling!
(Via Morgan Lamia on Rangerboard)